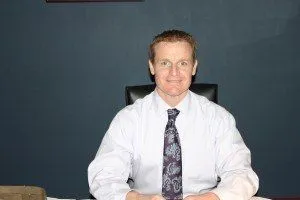 Dr. Ryan Maynard
Chiropractor
Dr. Maynard grew up in the Huntington, WV area. He began receiving Chiropractic care in college. Having received such great results made choosing Chiropractic as a lifestyle and career an easy one. Dr. Maynard graduated from Buffalo High School in Wayne County, WV. He graduated with a Bachelor of Science from Marshall University and later graduated from Palmer College of Chiropractic in Davenport, IA in 2002. Dr. Maynard finished his scholastic and clinical requirements early from Palmer College of Chiropractic and was allowed to preceptor with his mentor, Dr. Larry D Perry from Huntington, WV. Dr. Maynard originally opened his practice in Prestonsburg, KY. (2003). His practice expanded rapidly and in 2008 he opened a new and larger clinic just outside of Prestonsburg in East Point, KY., conveniently located between Paintsville and Prestonsburg, KY right off KY Rt. 23. He is a Five Star Award winning practice from Integrity Management where he attends seminars for the furtherance of the Chiropractic profession since 2004. He has been voted best Chiropractor by the readers of the Floyd County Times and Paintsville Herald for 2011 and 2012. Dr. Maynard and his wife Alicia have two sons, RJ and Beaux Maynard. He and his family attend Christ United Methodist church in Allen, KY.
Alicia Maynard is Dr. Maynard's wife and Registered Nurse/Office Manager. She became a patient of Chiropractic as a result of suffering from multiple spinal subluxations greatly hampering her ability to perform daily activities. Alicia has extensive training in patient care and education from working as an Operating Room nurse for multiple years as well as attending seminars with Dr. Maynard. She attends Integrity Management Seminars regularly to keep up with all the latest information for running a successful Chiropractic office along with continuing education seminars as a Registered Nurse.
Maynard Chiropractic offers complete Chiropractic care for your entire family. We are accepting new patients, no referral needed and also offer in house X-Ray. Dr. Maynard acknowledges we live in an age of greater awareness and the search for safer more natural healthcare is paramount. In conjunction with excellent Chiropractic care, Dr. Maynard emphasizes the importance of vitamins and exercise. Dr. Maynard provides treatment for multiple spinal/musculoskeletal problems, some are but not limited to the following:
Auto Accidents
Sciatica
Work Related Accidents
Scoliosis
Fibromyalgia
Arthritis
Sports Injuries
Neck & Back Pain
Headaches
Herniated/Bulging Disc
Dr. Baldwin
Dr. Baldwin is a lifelong resident of Johnson County, Kentucky and is the son of Darwin and Delores Baldwin of Wittensville, Kentucky. He graduated in the top 5 of his class at Paintsville High School in 2010 and chose to attend Morehead State University. While at Morehead, he chose to shadow Dr. Ryan Maynard, beginning in 2011. During this time, he began receiving chiropractic care and saw great improvements in his health as well as other patients he observed under Dr. Maynard.
He graduated from Morehead State with honors in 2014, receiving a Bachelor's Degree in Biomedical Science. Following his graduation from Morehead, he chose to attend Palmer College of Chiropractic in Davenport, Iowa. Dr. Baldwin finished all of his academic and clinical requirements early in the curriculum and participated in an internship with Dr. Ryan Maynard. Dr. Baldwin graduated from Palmer College of Chiropractic in October 2017.
In his free time, Dr. Baldwin enjoys spending time with his family and friends as well as attending church at Little Mud Lick Church of God in Staffordsville, Kentucky. He loves deer hunting, hiking, staying active by running and playing basketball, and rooting on the University of Kentucky Wildcats basketball and football teams.